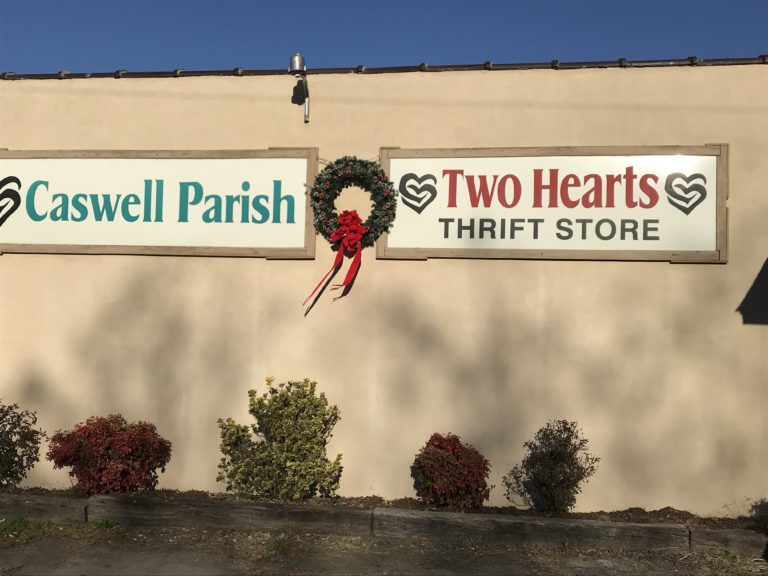 "… all things
work together
for good…"
Romans 8:28
In 1975, the Caswell Parish was formed through a coalition of local churches who saw the overwhelming needs in Caswell County.  The churches realized that working alone they could not meet the emergency needs of the poor but that by pooling their resources and centralizing a ministry, they could have a significant impact on reducing hunger and other issues besetting the poor in our county.  So, the Parish was born.  The Parish has served thousands through our faith-based programs over the years by seeking to end hunger and to assist those in emergency situations.  We are blessed to continue helping the needy among us. 
The Caswell Parish is the primary source of emergency food and utilities assistance for those who are underserved by other resources and works closely with the county DSS to identify those who need service.  Through food, clothing and utility assistance, the parish gives hope and support to those in need.  With the support and combined resources of local multi-denominational churches, charities and private businesses, we are making a difference in the lives of those less fortunate.
As we look to the future, the Caswell Parish is focused on identifying additional community needs and developing programs to better serve our clients.  If you would like more information on the Caswell County Parish, please email  [email protected] or call 336-694-6428.
Many, many thanks to those listed below as well as our VOLUNTEERS whose devotion to the Caswell Parish continue to make this mission possible.
Geraldine Fuqua, Chair
Ann Gillespie
Claude Walker
Amy Woods
Susan Merritt
Nell Page
Jane Thompson
Nancy Wrenn
Annette McDuffie
JR Robinson
Sheryl Smith
Annie Sue McGee
Ethyl Gwynn
Debbie Rascoe
Allison Lancaster
Rocky Ashby
Christa Brown
Lan Clark
 Baynes Baptist, Bethel Christian, Bethel UMC (Prospect Hill), Bethel UMC (Ruffin), Bethesda Presbyterian, Bluestone, Camp Springs UMC East,  Community Baptist, Concord Christian, Connally UMC, Glencoe Baptist, Griers Presbyterian, Hamer Missionary Baptist, Hebron UMC, High Street Baptist, Kerr's Chapel Baptist, Lea Bethel Baptist, Leasburg UMC, Lively Stones Baptist, Locust Hill UMC, Milton Presbyterian, New Hope UMC, Oakview Presbyterian, Pelham UMC, Pleasant Grove Presbyterian, Prospect UMC, Providence Baptist, Purley UMC, Red Hill Baptist, Semora UMC, Shady Grove UMC, St. James Baptist, Union UMC, Yanceyville Presbyterian, Allen's Chapel Baptist, Camp Springs UMC West, Deep Springs Chapel, First UMC – Mt. Gilead, New Hope UMC, Milton UMC, Red House Presbyterian, Trinity Missionary Baptist, Union Church
Second Harvest Food Bank of Northwestern NC, Community Foundation of the Dan River Region, Food Lion, Duke Energy, Caswell County Government, Hughes Memorial Foundation, Salem Presbytery, NC Conference of the United Methodist Church, Womack Foundation, WalMart, Cardinal Innovations, The Altria Group, Scott and Watlington PA